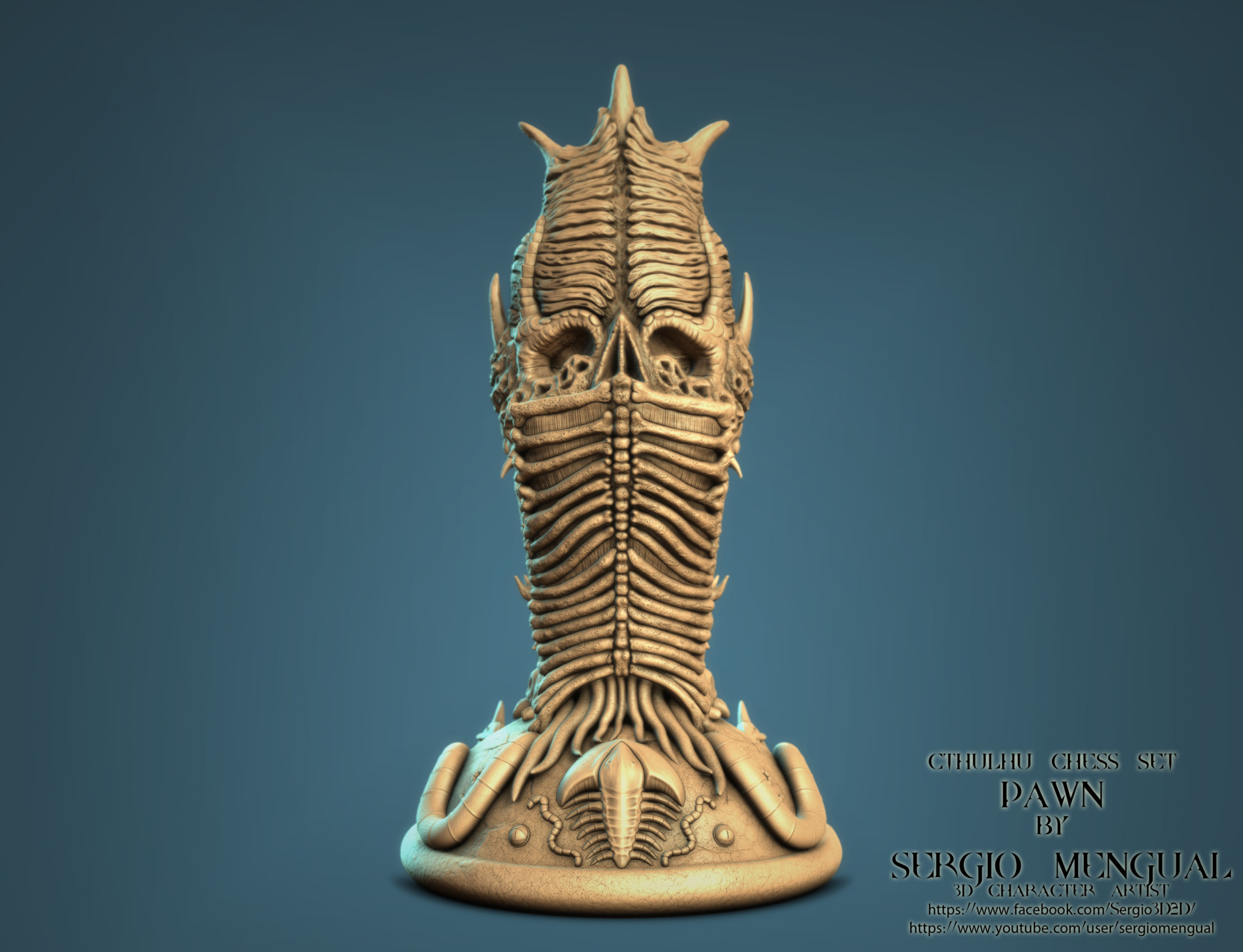 Cthulhu Chess Set: The Pawn By Sergio Mengual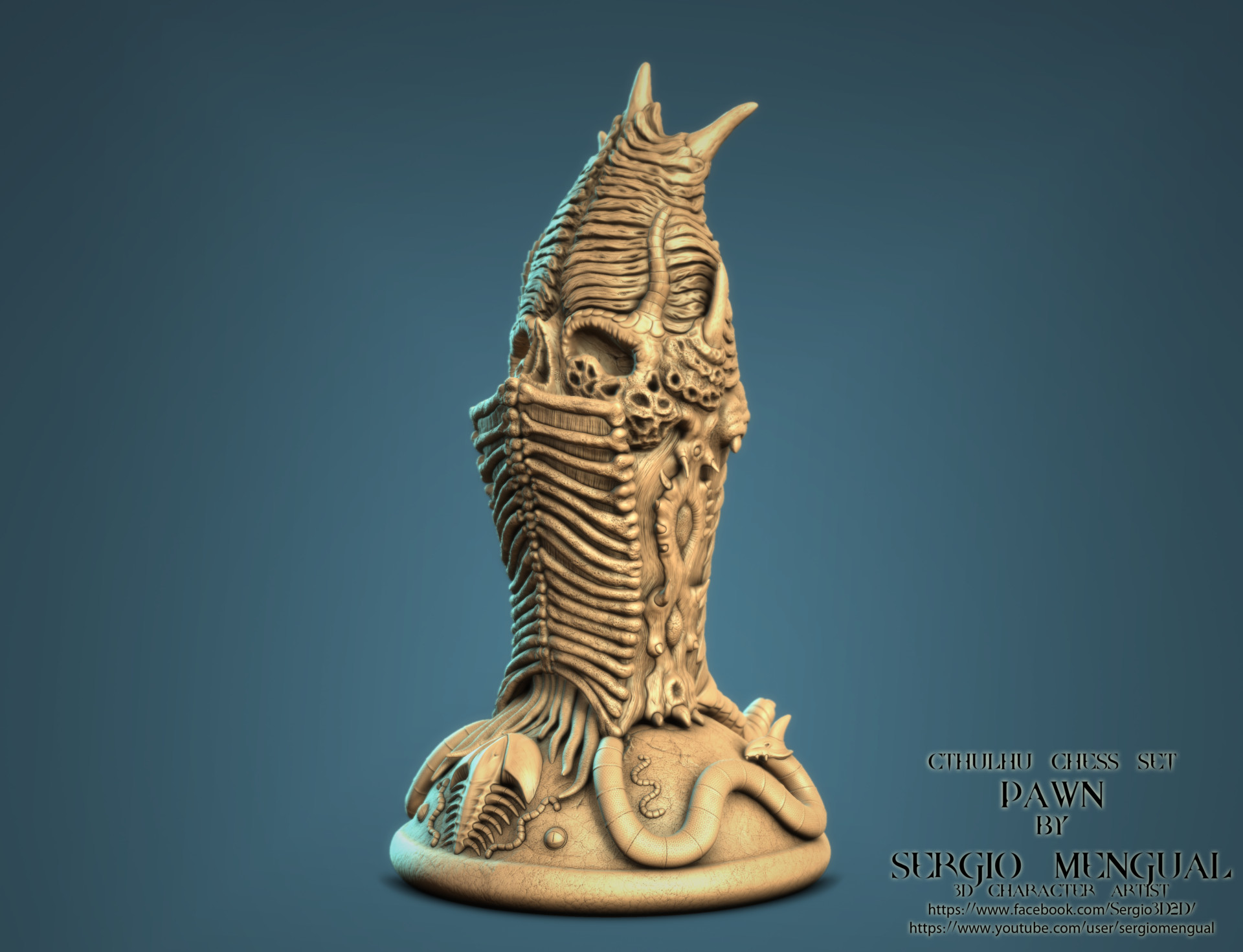 Cthulhu Chess Set: The Pawn By Sergio Mengual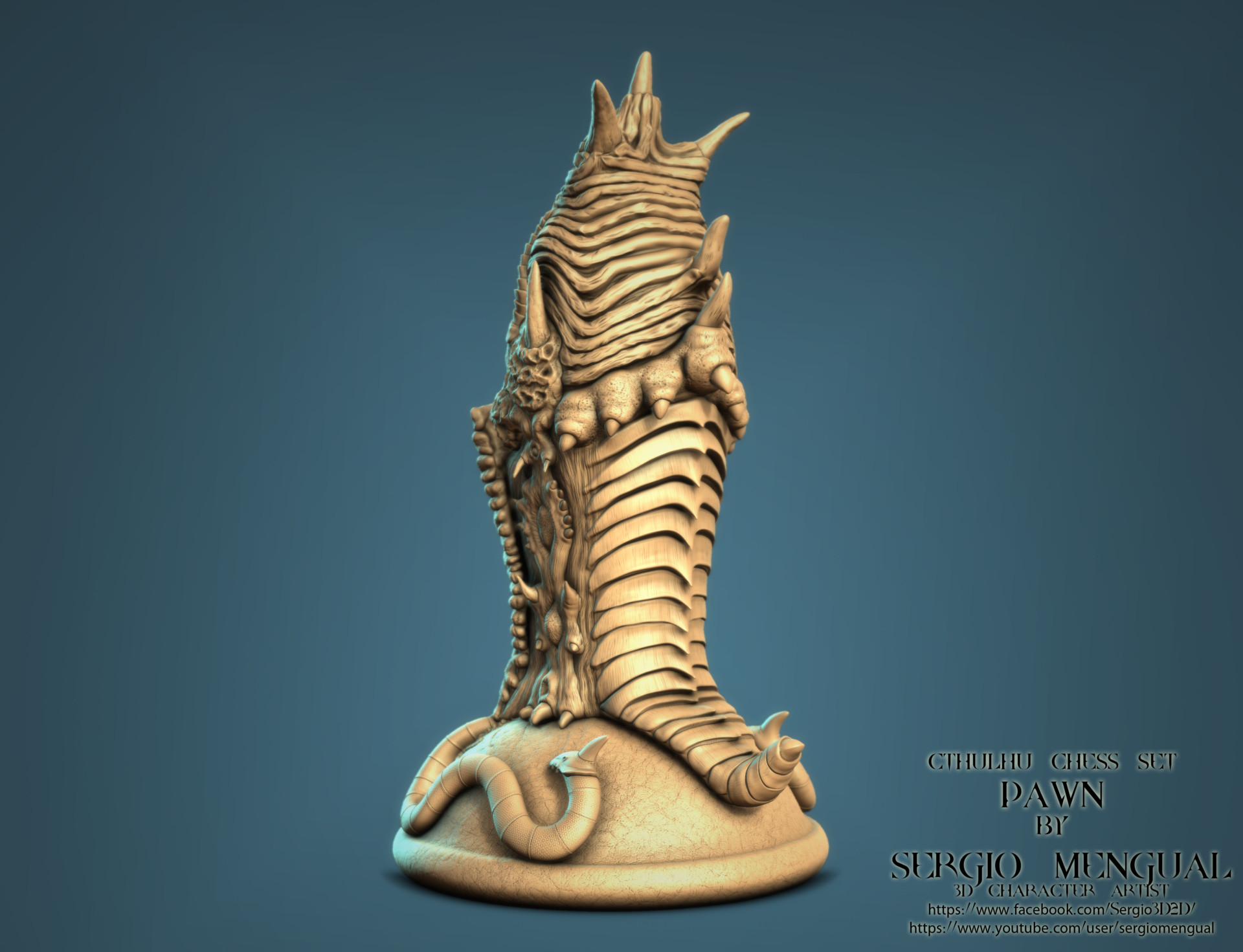 Cthulhu Chess Set: The Pawn By Sergio Mengual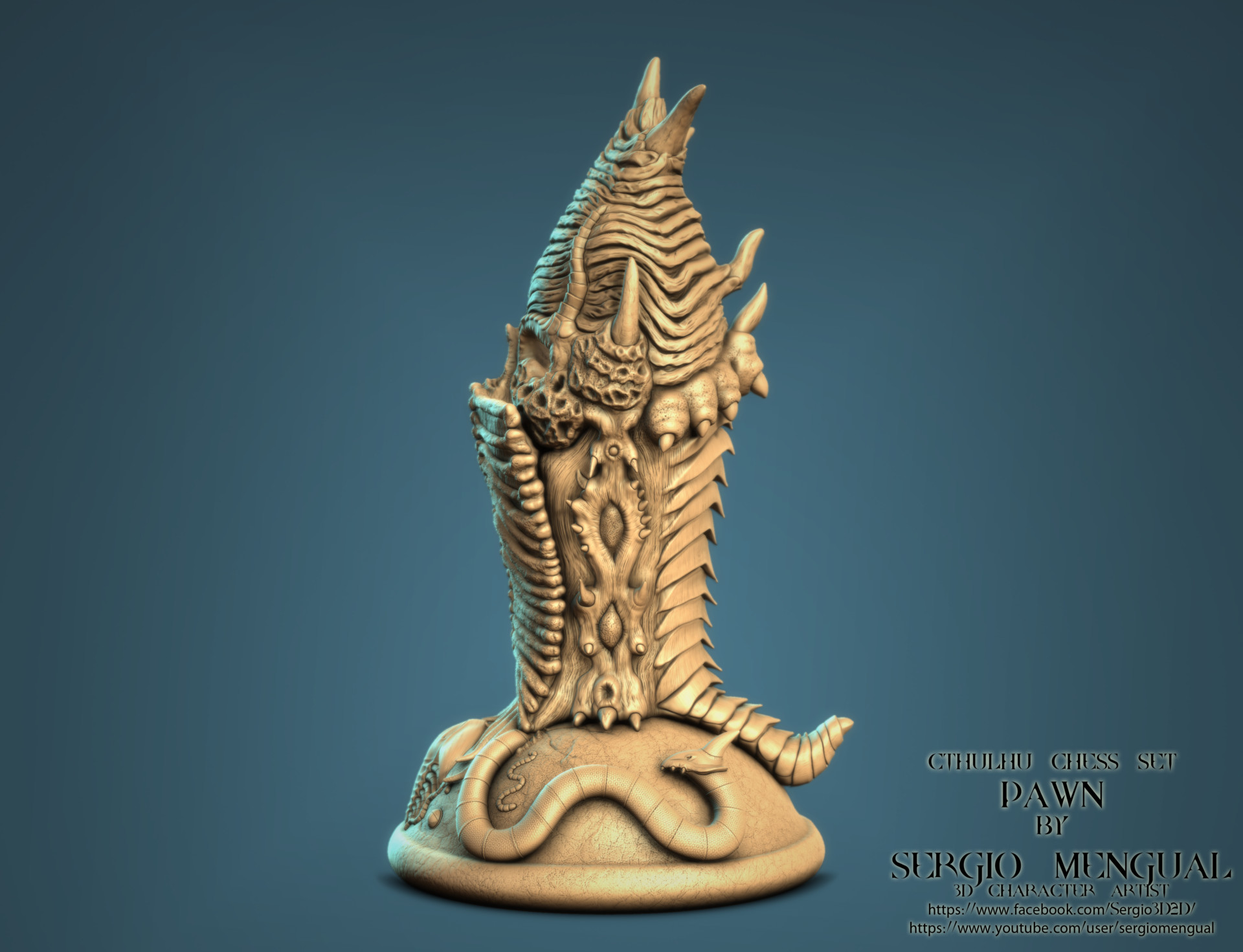 Cthulhu Chess Set: The Pawn By Sergio Mengual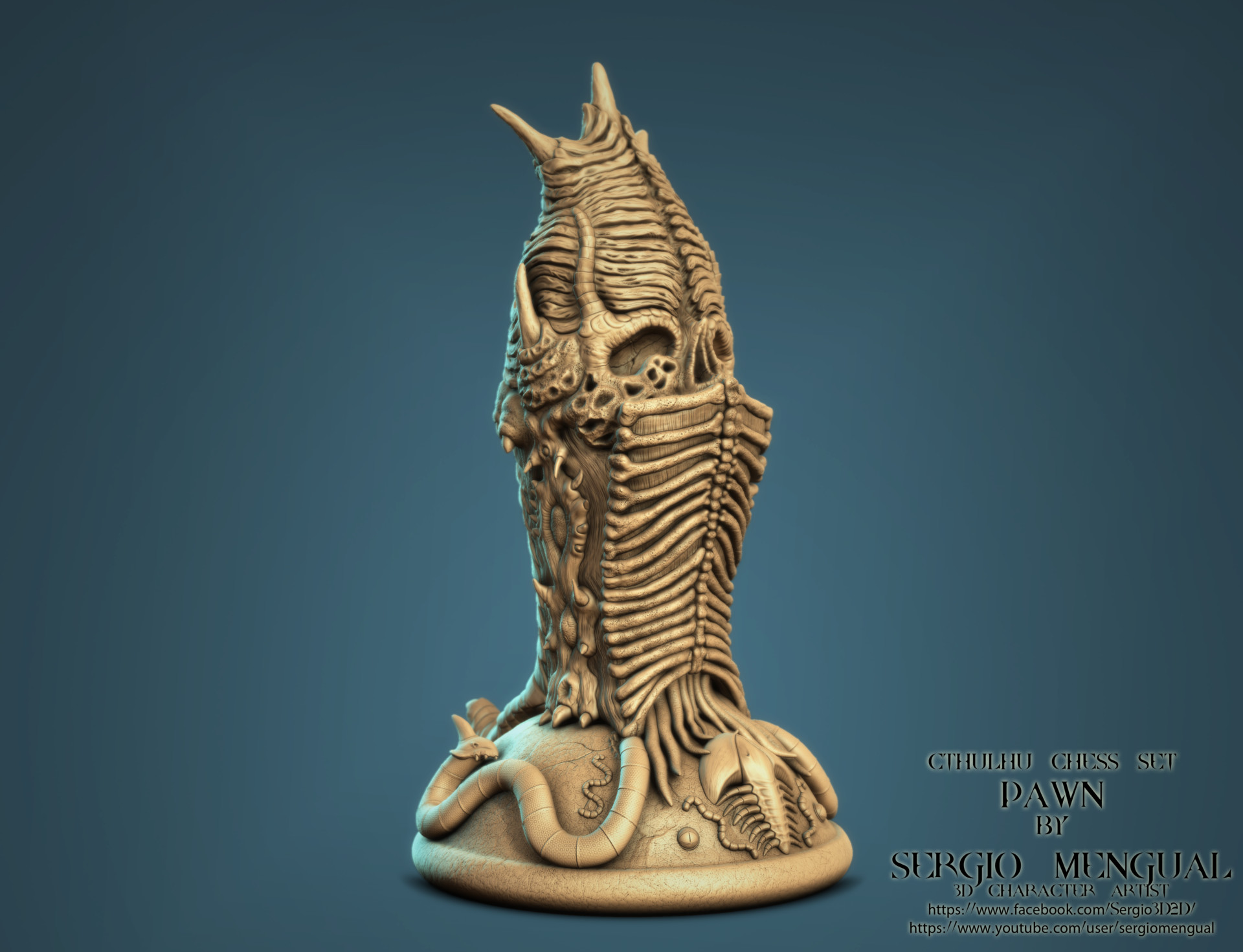 Cthulhu Chess Set: The Pawn By Sergio Mengual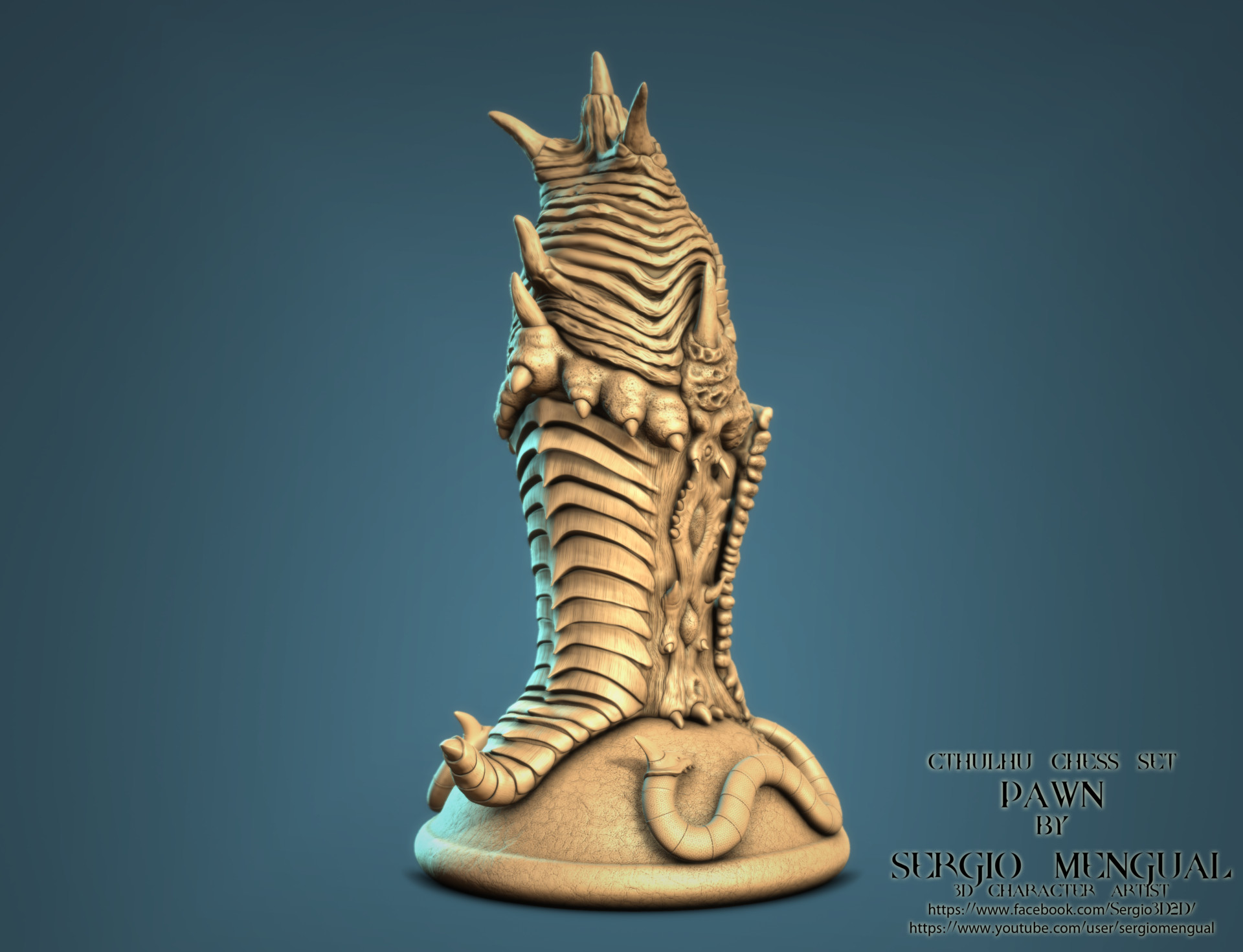 Cthulhu Chess Set: The Pawn By Sergio Mengual
Cthulhu Chess Set: The Pawn By Sergio Mengual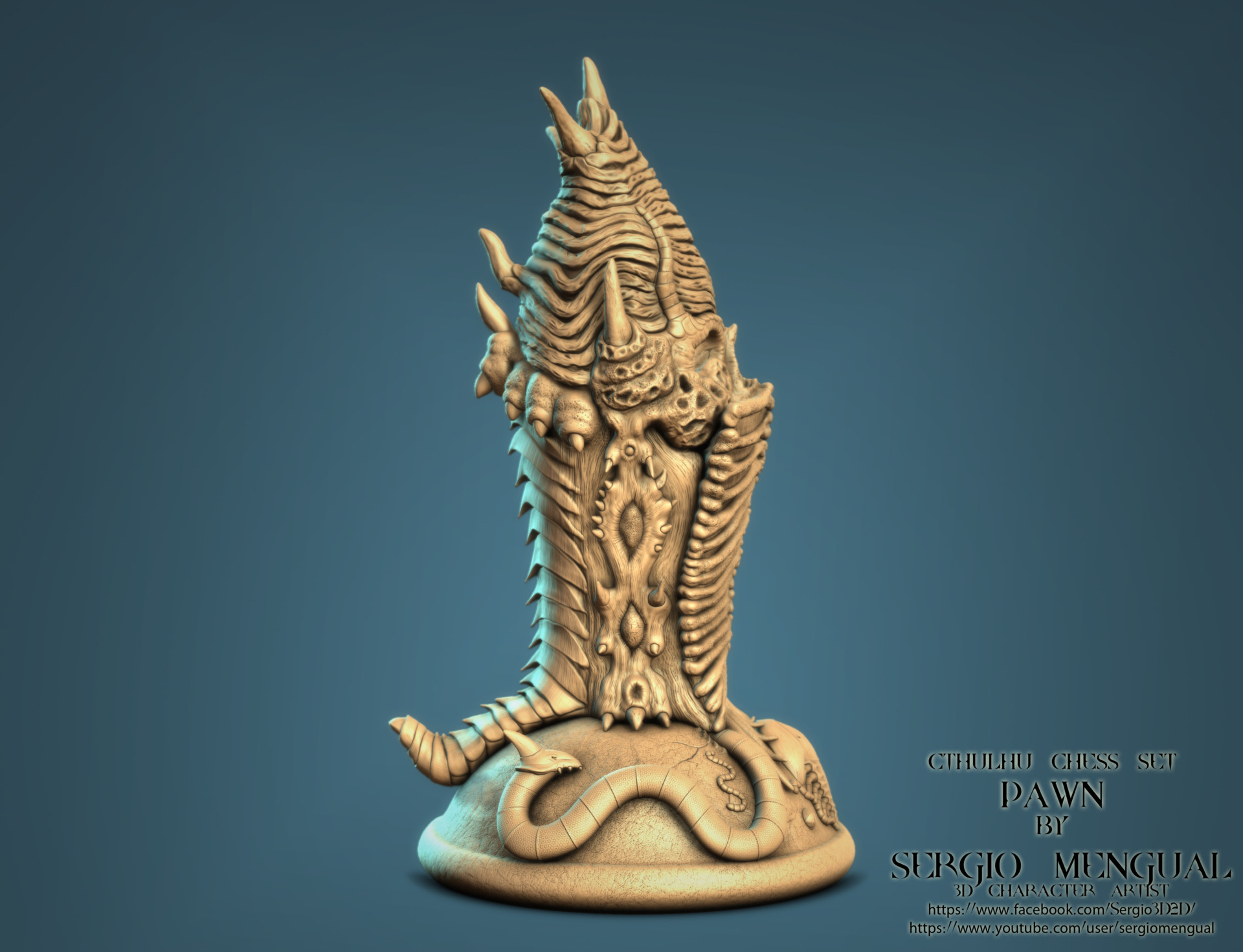 Cthulhu Chess Set: The Pawn By Sergio Mengual
Remember the tribolite from that WIP?
Well, this is the finished work, now revealed.
When I received the commission for sculpt the figures for an chess set based in The Cthulhu Mytos I felt very happy, due I had a long time with no making creatures and/or fantasy monsters, my favourite area in 3D character creation.
So, I decided to start for the most basic hierarchy figure in the chess, but it is not the less important figure in design:
The Pawn.
The entire sculpt was totally modeled from scracth,starting with cubes,sferes, retopo and create mesh from curves, and other modeling tricks mine in Mudbox 2015.
The renders were made from Mud too, and the final composition made in Photoshop CS5.
The final model Sculpt is near to 18 million polys, and was reduced to 1,7 million polys to be ready for 3D printing.